Winfield Termite and Pest is a family-owned, father-and-son business located in Scituate, Rhode Island.
We provide top-notch, pest control services to homeowners and businesses throughout Rhode Island, including all cities and towns, and into southern Massachusetts.
As a three-person company with 20 years of experience, you'll always know who you're going to be dealing with, and you'll find our personable, friendly and professional approach is far and above the service you might get from the larger pest control companies.
Our clients trust us because we have established a trusting, reliable business over the years.
There are 5 reason we're different from our competition:
 We'll never leave you hanging. When you call, we answer our phone or will call you back right away. Fitting you into our schedule the same day is our priority.
We are reliable and always honest.  We never sugar-coat the issue and will provide you with the safest, smartest, and most cost-effective solution.
We are a friendly company and take our work personally. When we visit your home, we're a guest and respect you and your surroundings.  We'll treat you, your family and pets well, and hope it's okay…we like to work on a first-name basis.
Our services are always fairly priced. Unlike many of the larger competitors, we don't have "sales" people and we're not trying to "up-sell" unnecessary services or get you to spend more than you have to. You'll meet with Peter or Matt, professional, experienced technicians. Solving your issue and taking care of you and our clients comes first.
Our work is always thorough. We will never make you feel rushed and prefer to take our time and take care of the problem the first time. Our call-backs are very limited, but we won't stop until the job is done to your 100% satisfaction.
About Peter and Matt Winfield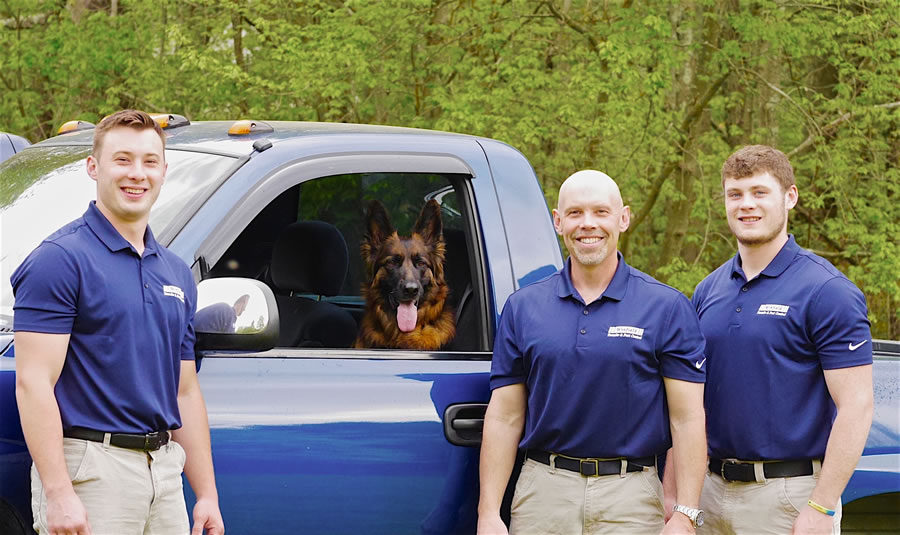 After working 15 years in the pest control business, Peter Winfield decided he would take his experience and qualifications to his own customers and start Winfield Termite and Pest Control, LLC.
Peter Winfield has lived in Scituate most of my life and is a graduate of Scituate High School and Gupton Jones College. He's also a former member of the RI National Guard, 173rd LRSD Airborne Unit. He is also currently a Volunteer Coach for Scituate High School Football.
Matt Winfield is a 2009 Graduate of Scituate High School and a 2014 Graduate of URI. Matt is also a Volunteer Coach for Scituate High School Football. He's been working in the business since he was old enough to be licensed.
To schedule a free ant inspection and estimate, or if you have any questions, please contact us here or call 401-821-7800.